Seaview Realtime Software measures surface wave, current and wind parameters, delivering metocean data in real time.
An integrated wave, current and wind measurement package, with:
data viewer
web access facilities,
auto-diagnostics for the radar,
environmental warning systems.
High Frequency, beam forming radars collect data from a wide area grid.
Seaview Software then processes and displays various views of the data according to your requirements.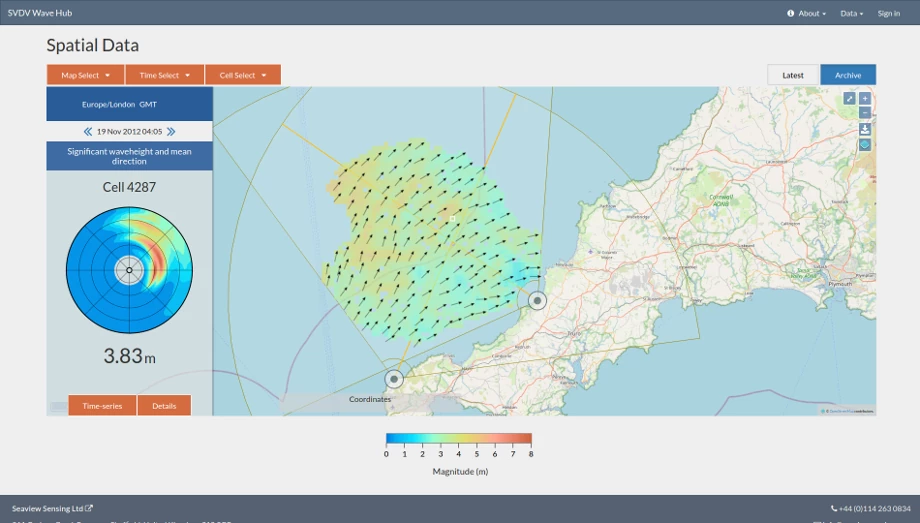 SVDV Demo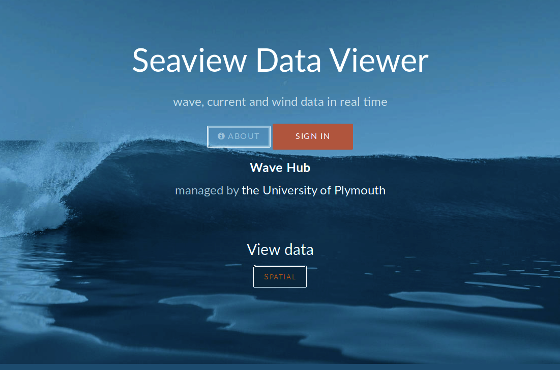 The Seaview Data Viewer (SVDV) offers unparalleled clarity when using your data.
SVDV presents real-time and historical data clearly:
as an interactive map
in tabular form
in time-series plots
in directional spectrum plots
View data locally or online in real time, download quickly and easily.
---
The University of Plymouth has kindly allowed some data collected as part of the Wave Hub project to be made available publicly:
No need to sign in
View data – Spatial